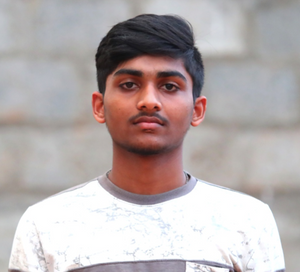 *Vocational Scholarship gifts recur once a month for 12 months. At that point, you will have fully funded your student's training!*
Orion's dad became disabled after he got a severe back injury. The family was promised by an uncle that Orion could get a monthly salary, if he went to work in a quarry. The work in the quarry was real, but the salary was a lie. Orion went to work, but quickly realized that he could not leave. He was a slave.
The quarry had dozens of other kids Orion's age who worked alongside adults to move debris from explosions as the adults mined the valuable granite and slate. For months, he worked silently suffering from the pain of being separated from his parents and the betrayal he felt from his uncle. 
One day, a team of outsiders snuck into the quarry at night and freed the children. They rushed into trucks and escaped from the quarry. The kids were so relieved to be free. They slept for a long time and ate until they were full. After they recovered, the rescuers worked hard to find the kids' families. 
Today, Orion wants to become a plumber. To get the training he needs, he'll need a scholarship to pay for it. His training costs $1600 (donate the full amount here) or $133 a month for 12 months. 
When you sponsor a scholarship, 100% of your donation goes to provide Orion with life-changing training. You'll get updates from time to time on the progress that he is making.
*Names have been changed to protect the children's identities.*