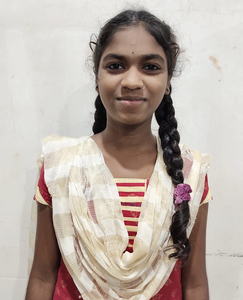 "I used to be a slave. I never knew the feeling of home until I found my special reading spot - not when I met my nice house mother, not when I made friends, and not even when my teacher told me I could borrow as many books as I wanted. No, it was the comfort of finding a little corner of the world to call my own that did it."

Today Nikhi lives safe and sound at the Children's Home where she will someday receive vocational training and learn to provide for herself and others.
When you sponsor Nikhi, you'll get updates on her progress in vocational school, and you'll learn more about her life.